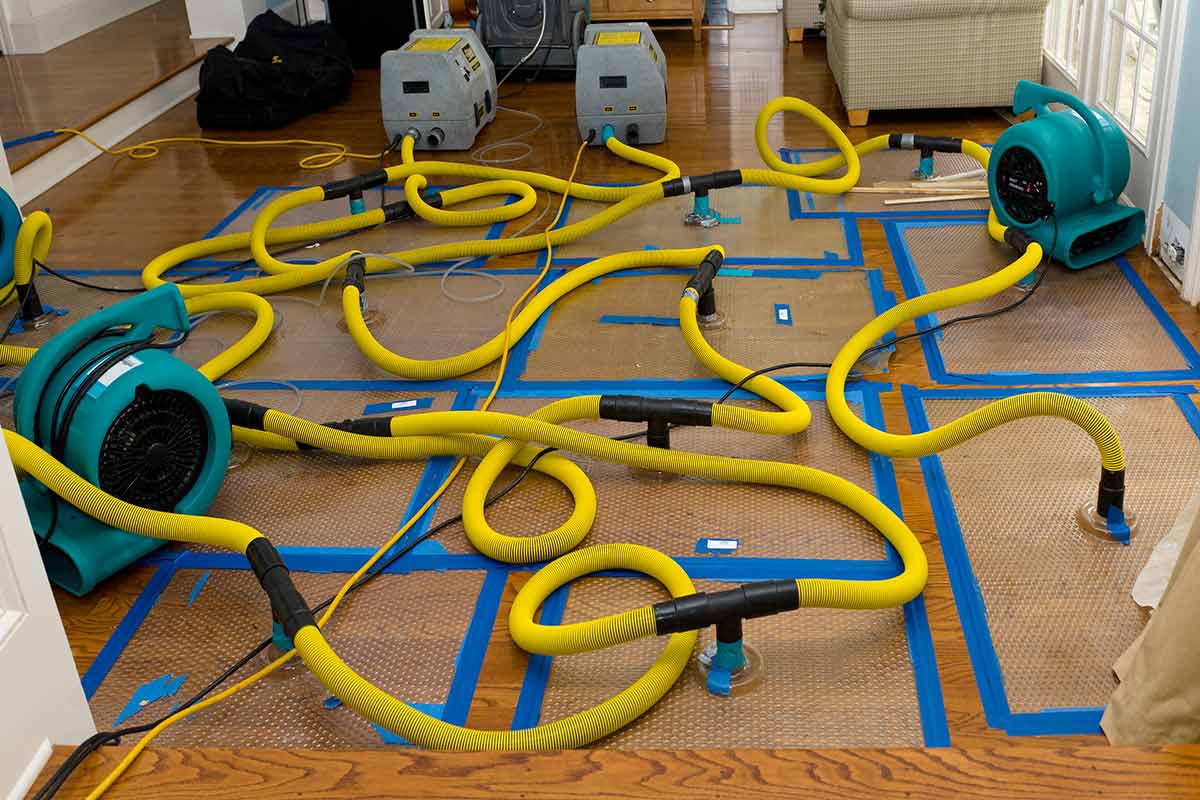 Water damage restoration and tips on how to prevent water damage
Damage caused by slow leaks can be hidden for long periods of time before they become visible at the surface. Undetected moisture will continue to cause damage or at a minimum cause odors. If the hidden damage has been present for too long, mold will occur. Greater damage can occur as materials delaminate, shrink, split or deteriorate to where costly repairs are required, not to mention the health risks caused by a variety of mold species.
IICRC-certified restorers do more than just extract excess water. They have the knowledge and equipment to dry water damaged areas back to pre loss condition. We do this by identifying the moisture sources, careful and determined extraction of the water and drying out and/or removal of the water damaged or contaminated materials.  We will also carefully monitor for mold growth and treat the affected areas to prevent mold growth and contamination.
As we head in to the winter season it is important to check areas for potential problems. Make sure the gutters are cleaned out and the downspouts are flowing correctly. Keep leaves and debris out of the drainage systems near your home. Make sure the outside water spigots are protected during extra cold periods as well as making sure the pipes in your home are insulated.
These precautions can help you to avoid costly damage and repairs to your home.